Grow your laundromat business with
IPSO
IPSO

has been serving the laundromat business sector for more than 40 years, during which it has built a strong reputation. We know how vital it is for you to be able to provide your customers with a state of-the-art, reliable and cost-effective vended laundry service.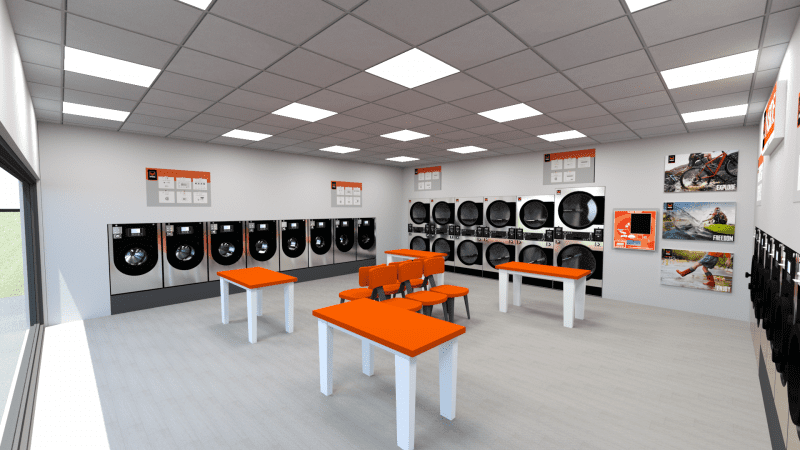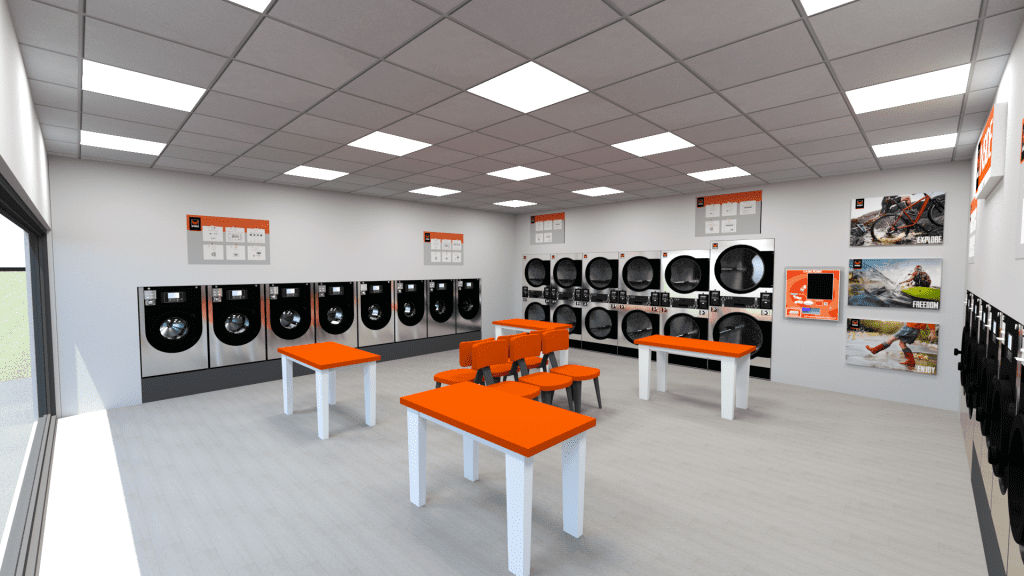 IPSO

offers the following assistance to vended laundry professionals:
Pre-sales consultations to determine your specific laundry needs.
Assisting with the laundromat business plan preparation. This is a crucial step towards a successful laundromat— lack of planning remains a main cause of business failure.
Laundromat site selection and analysis. This includes demographic assessment, review of competition, maximising site and store visibility, adequacy of parking and 'fit' with neighbouring businesses.
Site equipment selection to maximise speed and efficiency. Minimising input costs (e.g. water, utilities) whilst providing superior quality and performance are essential and

IPSO

vended laundry products are designed to achieve this through their design, value, ease of use and durability.
Store planning to maximise your laundromat's potential profit per square metre through a smart instore equipment mix and positioning.
Store decoration and lay out: in order to further increase

IPSO

's brand recognition in the laundromat business; a number of branded tools, prepared around the theme "

IPSO

INSIDE", are available through your local

IPSO

-Partner, offering multiple benefits for store owners as well as store customers:

Laundry store owners will be able to implement these tools in their laundromat and consequently benefit from a strong brand name, resulting in a more professionally looking store.
Existing store customers will be able to do their laundry in a nice & attractive store environment.

Professional installation. Your

IPSO

laundry equipment will be handled by qualified individuals, placed, bolted and connected correctly — then fully tested.
After-sales follow-up service featuring local technical support, installation, maintenance and spare parts supply to keep your laundry equipment in peak operating order and maintain customer satisfaction.

Potential laundromat users will be attracted by the outside decoration and hopefully become regular store users.
Winning with IPSO CONNECT, IPSO's digital laundromat solution

Vended laundry entrepreneurs worldwide are experiencing the benefits of networked digital laundry operations. Now it's your turn.
For laundromat owners: the CONNECT monitoring dashboard
The CONNECT networked laundry solution makes your business smarter because you can:
View the performance of your entire vended laundry in real time from any web browser
Remote control any machine and check its status
Monitor your laundromat business from anywhere, obtain detailed reports, develop customer offers to maximize uptime
Optimize revenue by adjusting offers to demand and creating personalized customer loyalty programs
For laundromat users: the CONNECT customer app
The CONNECT by IPSO app makes your vended laundry more attractive to customers. It's full of opportunities to build your laundry business. Get it from the Apple or Android app store and see for yourself.
Easy card payment for customers
Better control for customers over wash and dry options, queueing and more
Endless opportunities for loyalty programs and digital customer engagement initiatives