Unrivalled Healthcare knowhow that ensures the highest hygiene and laundry standards
For more than 40 years,
IPSO

has been serving the healthcare sector. Our goal is to help medical professionnals to provide their patients and residents with high-quality, safe, and compliant laundry service.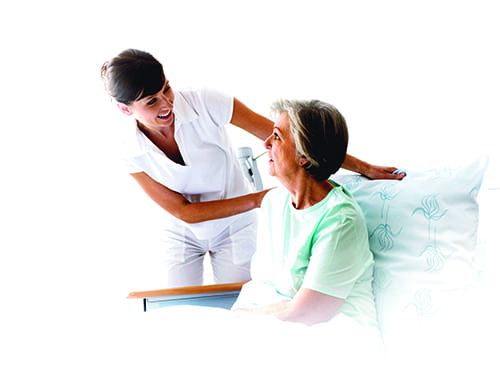 IPSO has been serving the Healthcare sector for more than 40 years. We know how vital it is for healthcare businesses to be able to provide a premium quality laundry service for patients and residents.
RABC-compliant hospitals laundry products
Being Your Smart Laundry Partner, you can rest assured that our laundry products range meets the European standard for good hygiene in industrial cleaning – Risk Analysis Bio-contamination Control (RABC method EN 14065).
You can rely on us, too, for assistance with implementing the new 'barrier' concept regarding optimum hygiene through better workflow and laundry layout, or the more traditional 'standard' approach if you prefer.
IPSO has the knowhow to help healthcare professionnals:
Maintain the highest hygienic standards
Maintain top quality of your linen and cleaning utensils
Prevent infections within the laundry process
Prevent Hospital-Acquired Infections (HAI) for the health and recovery of patients
Read more in the Health Care segment brochure or contact your local IPSO Partner.