Industrial and commercial Tumble Dryers
IPSO

's commercial and industrial drying machines are world renowned for their reliability, efficiency and durability.
The technology behind the IPSO industrial tumble dryers makes the drying process very efficient. Users also have a variety of programming options that help save money on operating costs. Discover the benefits that the IPSO tumble dryers can offer to your commercial or on-premise laundry business.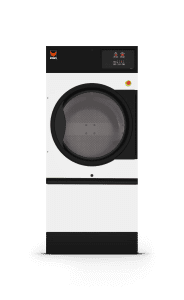 Industrial Tumble Dryers
INDUSTRIAL TUMBLE DRYERS
The name IPSO is synonymous with top performing industrial dryers. By balancing airflow and heat input, IPSO industrial tumble dryers deliver fast drying without wasting energy.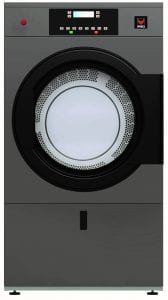 Commercial Tumble Dryers
COMMERCIAL TUMBLE DRYERS
The IPSO I-line of commercial tumblers combines a radial and axial airflow, resulting in a reduced energy consumption while maintaining outstanding drying performance.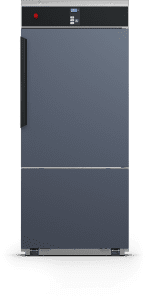 Commercial heatpump Tumble Dryers
COMMERCIAL HEATPUMP DRYERS
The IHP-range includes 4 models of heat-pump tumble dryers. This range decreases energy consumption by more than 60% because the waste air is reduced. The machine has less heat loss so the laundry area is more comfortable to work in.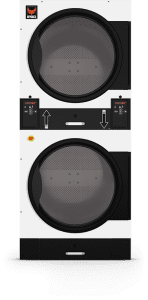 Industrial stack Tumble Dryers
INDUSTRIAL STACK DRYERS
IPSO's industrial stack tumble dryers are specifically designed for high performance in vended laundry applications thanks to its rugged design and heavy-duty door. Stacked models create more free space in your laundromat.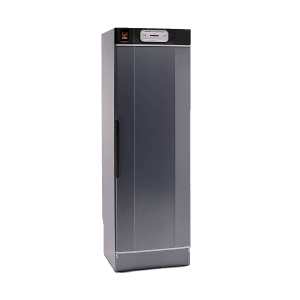 Drying Cabinets
DRYING CABINETS
Drying cabinets have been used for many years and are a great complement to traditional tumble dryers in all types of laundry facilities, such as fire stations or multi-housing. Cabinets are perfect for drying garments that should not be tumble dried.