Maximizing performance and reducing costs for your commercial laundry
For more than 40 years,
IPSO

has been developing the best solutions for Commercial Laundry professionals, including top-performing laundry equipments, high-level local support, and expert consulting to help you create and run your commercial laundry business.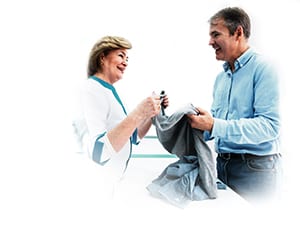 IPSO has been serving the Commercial Laundry sector for more than 40 years.
We know the challenges your business faces everyday and have the experience to help you achieve greater performance, higher productivity and lower operational costs.
IPSO

has the knowhow to help you optimize your commercial laundry's profitability:
Create and control specific wash and dry programmes to maintain the quality and increase the life span of linens and textiles
Maximise the amount of laundry you process in the minimum amount of time to increase your productivity and profitability
Save on water, detergent and energy thanks to our smart technologies
Maintain the highest hygienic standards such as RABC method EN 14065
Monitor results and analyse performance for greater operational efficiency
Read more in the Commercial Laundries segment brochure or contact your local IPSO Partner.