Laundry Design Services
The
IPSO

Laundry Design service offers several time-saving design and planning tools that efficiently and intelligently take you from concept to completion. You will find these tools valuable whether you're working on your first facility or your fifteenth.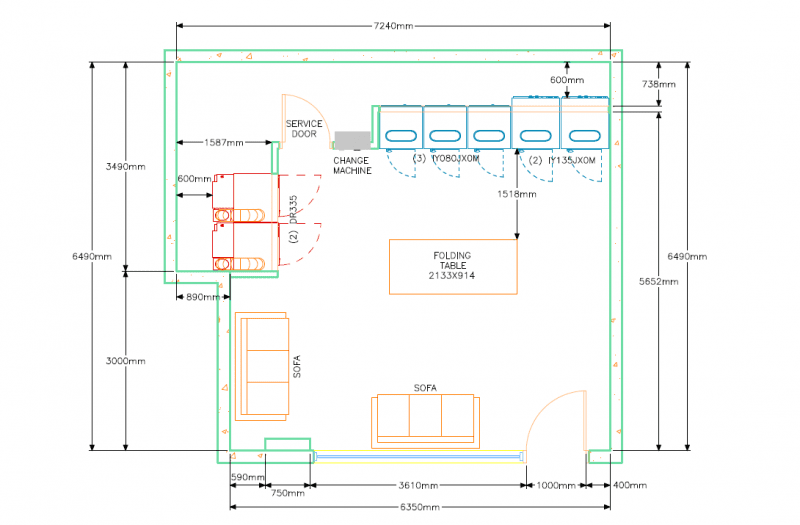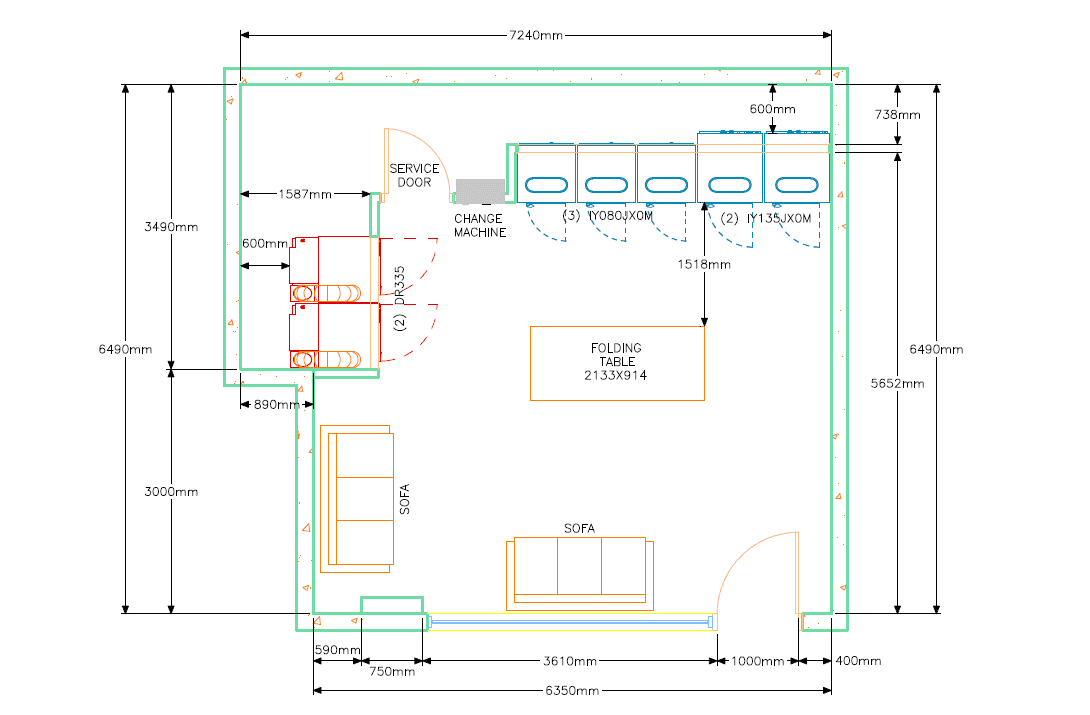 Preliminary Drawing
Do you have a general idea of what you would like your laundry facility to look like? Your local distributor is available to help you get all of your ideas down on paper and fill in the details. Together, you'll go over room dimensions, window and door locations, accessory options, incoming utility line locations, and equipment mix. The quick sketch and rough notes produced during this initial meeting can be turned into a professional and polished Preliminary Drawing that allows you to envision the final outcome.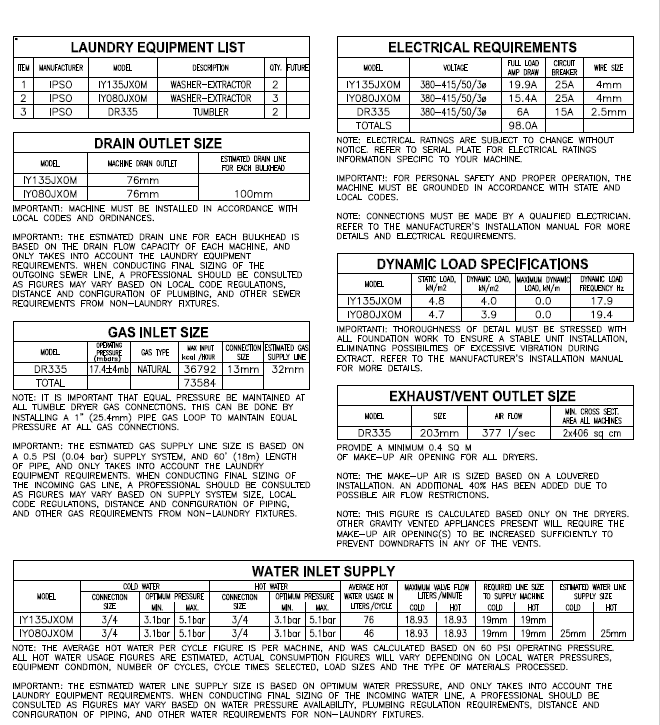 Utility Schedule
Once your equipment has has been determined, we recommend creating a Utility Schedule. This powerful tool allows you to see at a glance the requirements needed for electrical, drain, gas, exhaust/venting, water and more. It will be useful when discussing installation with your general contractor.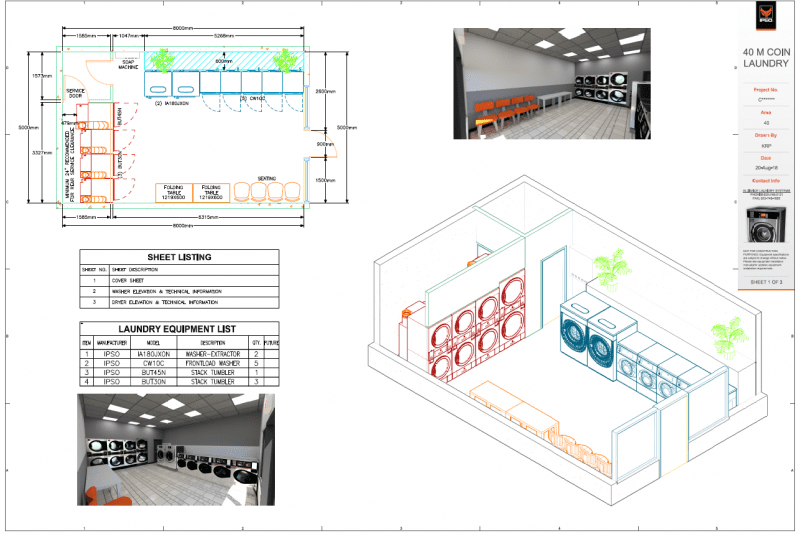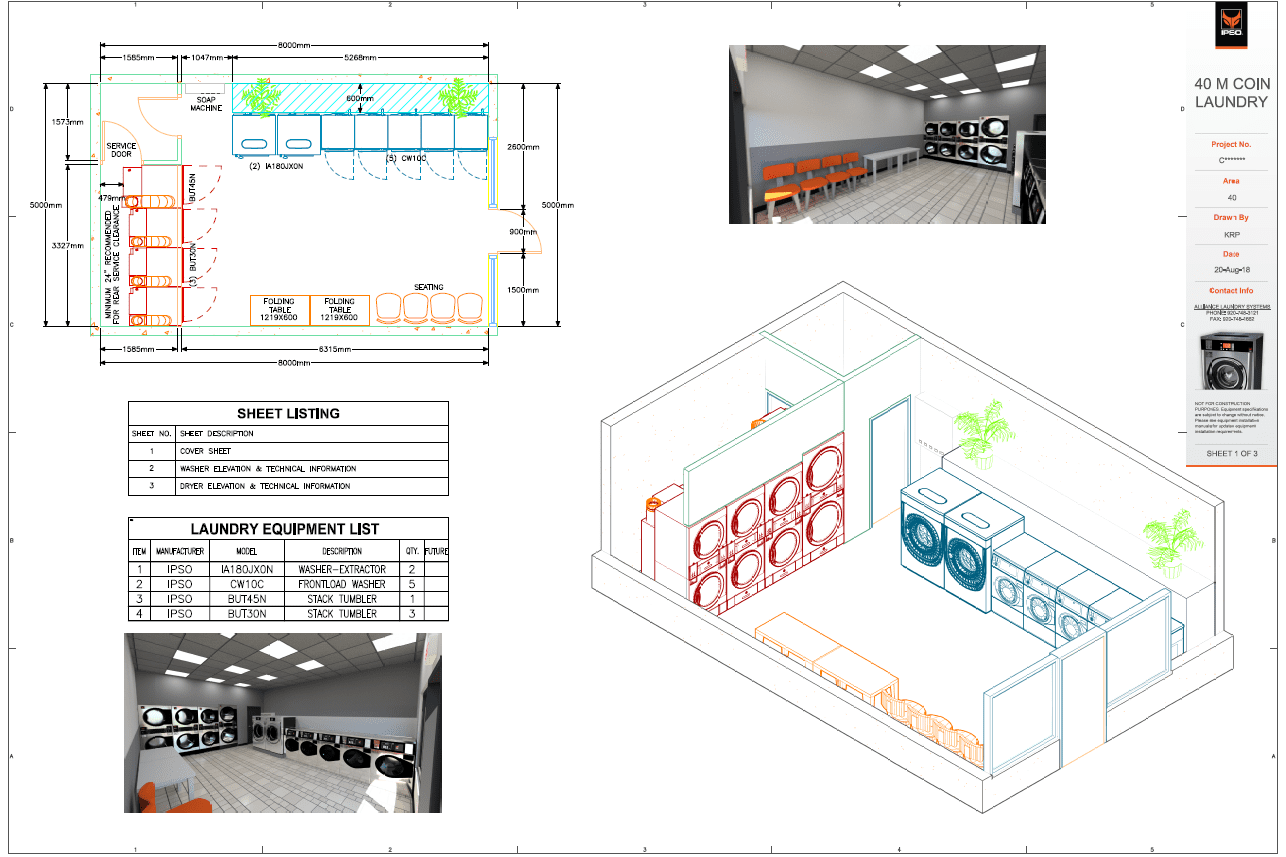 Construction Drawing
Details make the difference, and our Construction Drawing will assist any architect, engineer or design/build professional in preparing permits and drawings quickly and accurately. This package includes four paper copies that detail such information as equipment elevations, foundation specifications, and utility requirements for the laundry equipment to be installed. These files can also be emailed in .pdf, .dwg or .dxf file formats. With this information in hand, your architect or design professional can reduce their turnaround time significantly, which, in turn, saves you time and money.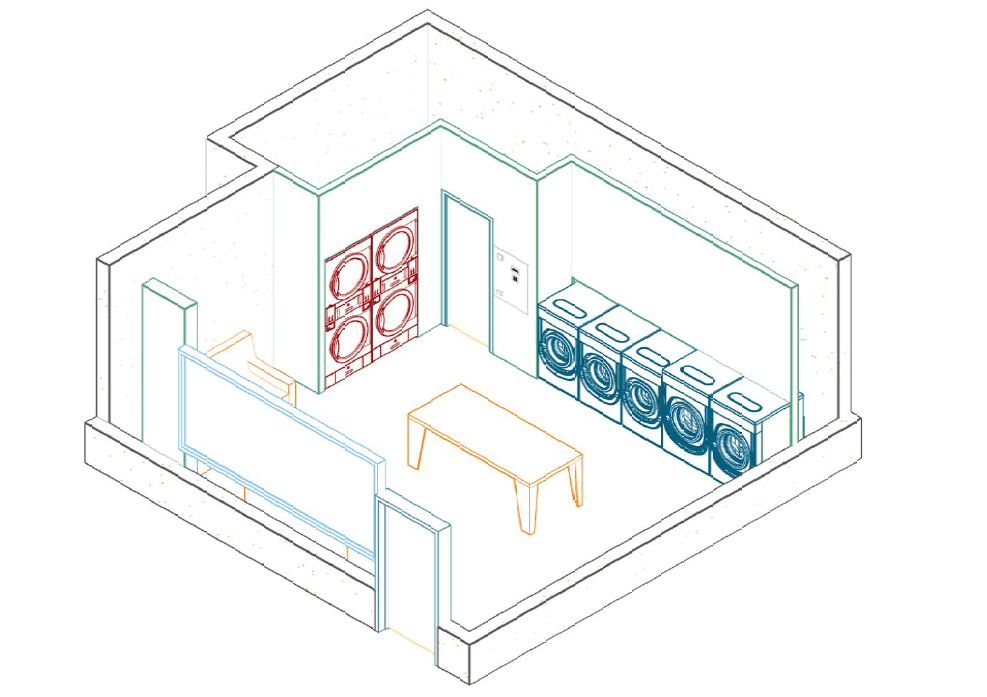 3D View
Visualize your facility taking shape before construction has even started with our 3D View drawing. The 3D View's representation of height, width, and depth provides a better vision of your finished laundry.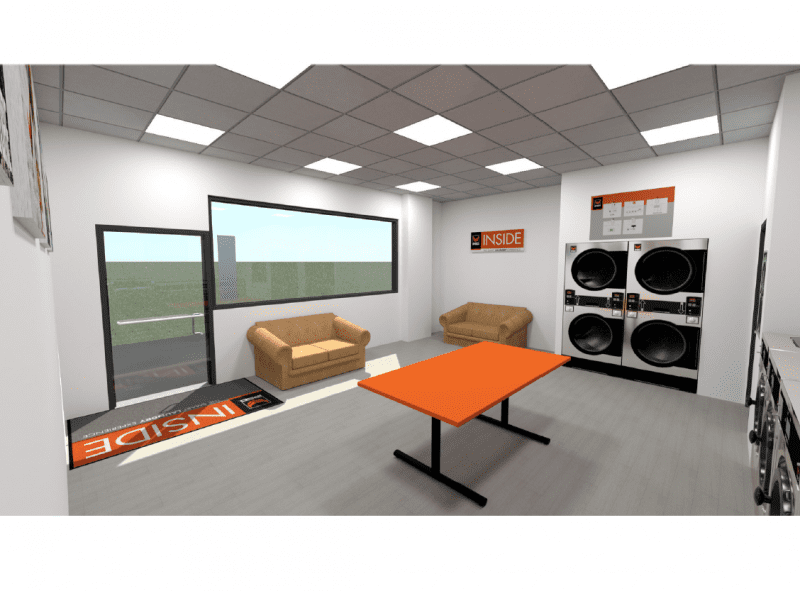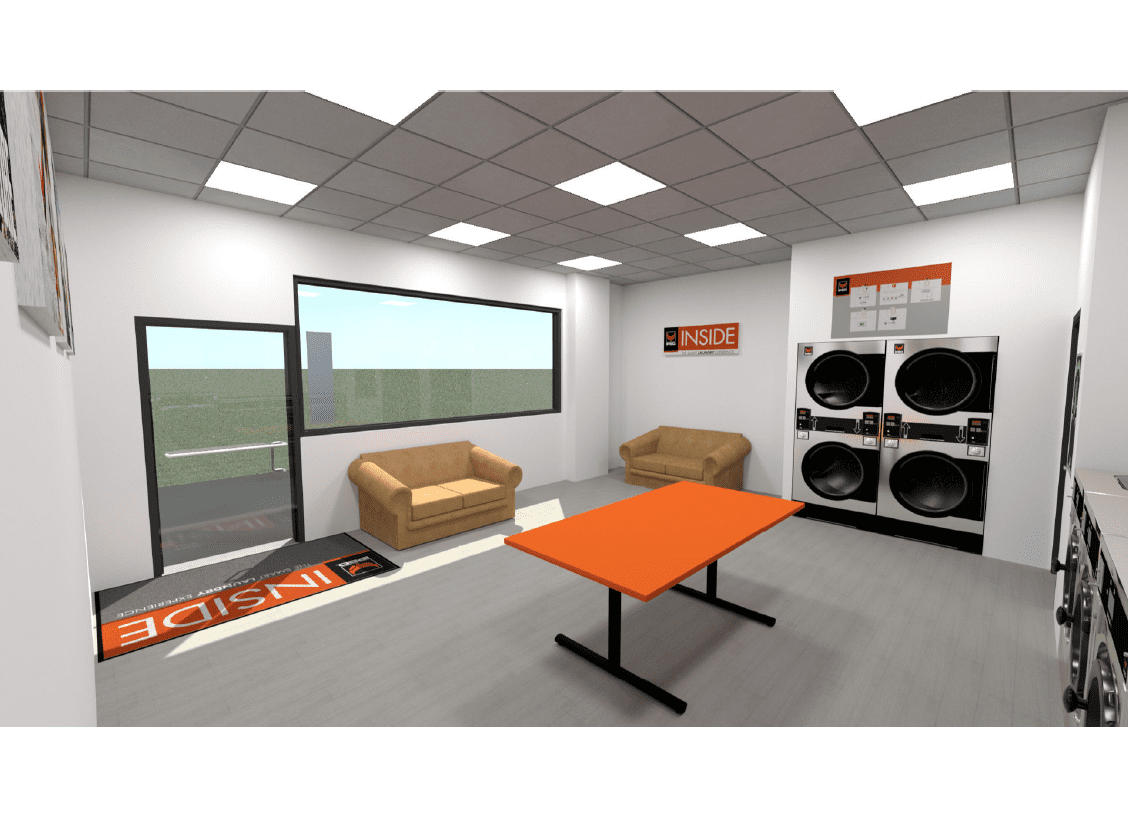 Laundry Showcase
Realistic images allow you to see a virtual representation of your laundry facility. Laundry Showcase images can be customized with your color schemes, furniture, flooring, and accessories. Three to four images will be provided in hard copy or jpeg format.