Semi-commercial stack Washer/Dryers
IPSO

(semi-)commercial stacked washer/dryers are easy to install and offer all the innovative features of standard machines, while only taking up half of the floor space.
The range of IPSO CS10 (semi-)commercial stack washer/dryers has been designed as vertical combinations that provide all of the power of IPSO washers and dryers while occupying only half of the floor space of a conventional washer and dryer setup. These stacked units also allow to utilize the same connections and hook-ups required by a standard washer and dryer, so no changes to your installation are needed.
The capacity of the washer is 9,5 KG, the dryer capacity is 8,2 KG.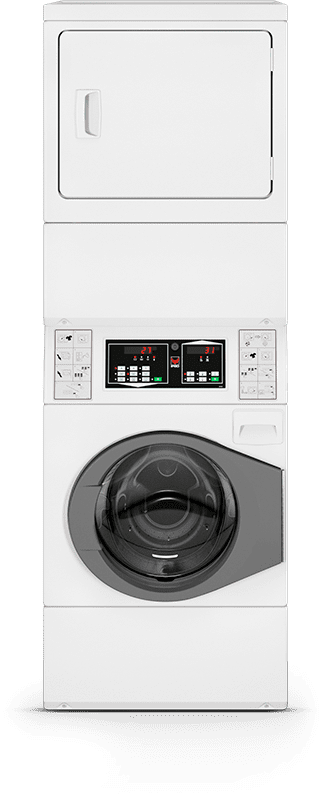 FEATURES
More Efficient: 20% larger capacity washtub than previous models uses only 6% more water for improved efficiency without sacrificing performance.
Better Extraction: 440 G-Force extraction removes more water from loads during the final spin—shortening dry times and lowering energy bills in the process.
Revolutionary Balancing Technology: innovative balancing technology automatically redistributes uneven loads for consistent cycle times, minimized vibration and 2.5 times less noise.
Better Dry Quality: extended Tumble helps eliminate wrinkling by tumbling for two minutes at 20-minute intervals if the door isn't opened.
Coin-operated version available